Limited Batch - Available for the season
The product is out of stock. Add to your wishlist to get notified when it returns!
Regular price
Sale price
$12.00
Unit price
per
Sale
Sold out
Shaving whip is whipped oil and you need only a very thin layer so it allows for a closer shave. I use our Brown Sugar Latte Body Scrub to exfoliate before I shave which lets me shave my legs only 1-2 times a week.
Simply Bliss Signature Scent
Sweet citrus dusted with pink sugar, this scent was specially blended by Josh, my husband. So sweet and tropical – it's like you're sipping a drink on the beach while you're actually getting the best shave of your life. Take that beach vacation without leaving your shower.
Exfoliation using Brown Sugar Latte Coffee Scrub is recommended before shaving legs for a closer and longer-lasting shave.
This 1.25 fl. oz. jar is a ~3-month supply.
Scent (Level 2)

Description
So sweet and tropical. Sweet citrus dusted with pink sugar.

How long does it last?
Scent Strength is 2 out of 4.

0: Unscented
1: Mostly washes off
2: Stays on long enough to enjoy
3: Noticable for a while
4: Lasts a couple of hours or more
How to use

Warm and dampen your skin. Use clean fingers to scoop and apply a pea-sized amount of whip per leg, or less for face. If your razor becomes clogged, you're using too much. May make shower floor slippery
Ingredients

Organic virgin coconut oil, naturally refined shea butter, unrefined jojoba oil, castile soap, fragrance
Shipping & Returns

Shipping
We can ship anywhere in the United States, or international. Please message us before placing an international order.

Pickup
We offer pickup from our main location or at any event we attend. Please see the Shipping Policy for directions.

Delivery
We off expedited local delivery in the Twin Cities (Minneapolis/St Paul) area, please choose "Delivery" at checkeout to see if your address is eligable.
Share
View full details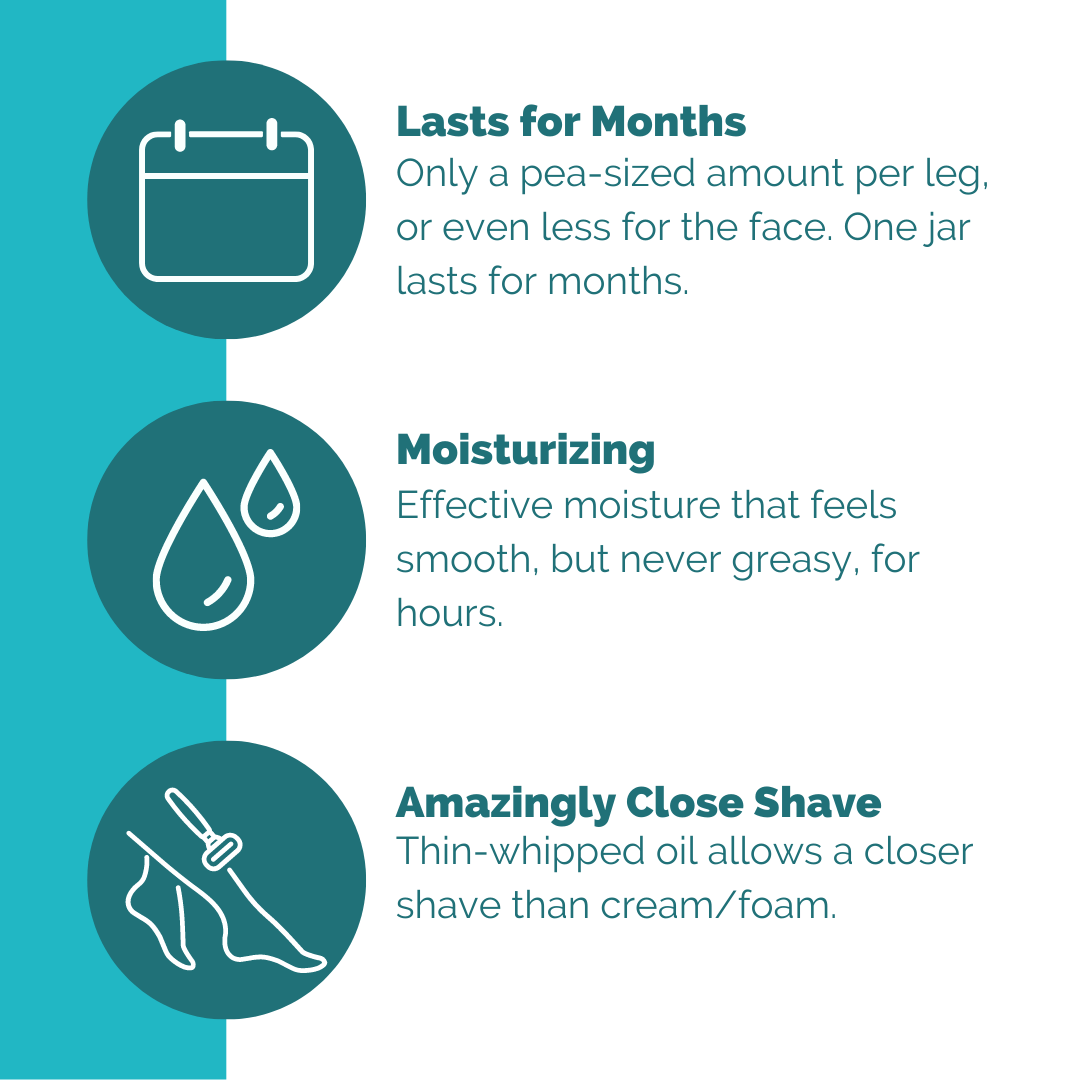 Find your me-time
As a fellow mom I know, you have to make the most of every moment alone. Make it a bit easier with Simply Bliss.
Turn 30 minutes of alone-time, into me-time.
Quality can be simple
Quality Ingredients

We source high quality ingredients from USA based family-owned businesses. Our soaping oils are food-grade, and every ingredient in every batch is tested to be skin-safe.

Quality Guarantee

Everything is made by hand in small batches for young moms by a young mom (and her loving husband). I guarantee that we test and use everything we make, every single day.