Regular price
Sale price
$7.00
Unit price
per
Sale
Sold out
Big Bliss Balm is double the size of a standard lip balm and will last 4x as long. Reapply less often because our lip balm is formulated with beeswax and lanolin for long-stay performance.
We do not add any sweetener to Big Bliss Balm so you won't be tempted to lick the flavor off of your lips. You'll still get the scent and a light lip balm taste from our flavors without wanting to lick your lips chapped.
Save the planet and compost this tube when you eventually finish it. This lip balm is bliss for your lips.
Scent (Level 3)

Description
Affogato My Coffee Affogato is an Italian dessert of a shot of espresso poured over a scoop of vanilla bean gelato. Escape to a quaint cafe in Italy every time you apply some Affogato My Coffee to your lips. With a trip to Italy every time you have chapped lips it's no wonder this is our best-selling flavor of Big Bliss Balm.

Peach Pomegranate Juicy with flavor and a fresh bite of summer. A fresh combination to make your lips feel like their on the beach.

Peppermint to Be Peppermint is a classic lip balm flavor for a reason. Minty fresh breath and minty fresh lips are the best to kiss. Make your lips classically kissable with Peppermint to Be Big Bliss Balm.
We use peppermint flavor which does not burn/tingle like peppermint oil.

Mint to Be on Juleps A Mint Julep is a classic southern cocktail of mint leaves muddled with sugar topped with aged bourbon. Unfortunately, this lip balm doesn't contain any actual bourbon, but it sure tastes like it does! It's always 5 o'clock somewhere when you apply this Big Bliss Balm to your lips.

Gimme S'more Gimme s'more of those cool nights around a campfire. This Big Bliss Balm is a foodie's dream come to life. We added caramel bits to the chocolate bar for this s'more which is always campfire-roasted to perfection.

Spiked Eggnog Everything the holidays are meant to be. High-quality bourbon and eggnog flavors blended just as they were meant to be.

How long does it last?
Scent Strength is 3 out of 4.

0: Unscented
1: Mostly washes off
2: Stays on long enough to enjoy
3: Noticable for a while
4: Lasts a couple of hours or more
How to use

Apply a thin layer directly to lips as needed.
Ingredients

Beeswax, virgin coconut oil, sunflower oil, refined lanolin, flavoring, vitamin E
Shipping & Returns

Shipping
We can ship anywhere in the United States, or international. Please message us before placing an international order.

Pickup
We offer pickup from our main location or at any event we attend. Please see the Shipping Policy for directions.

Delivery
We off expedited local delivery in the Twin Cities (Minneapolis/St Paul) area, please choose "Delivery" at checkeout to see if your address is eligable.
Share
View full details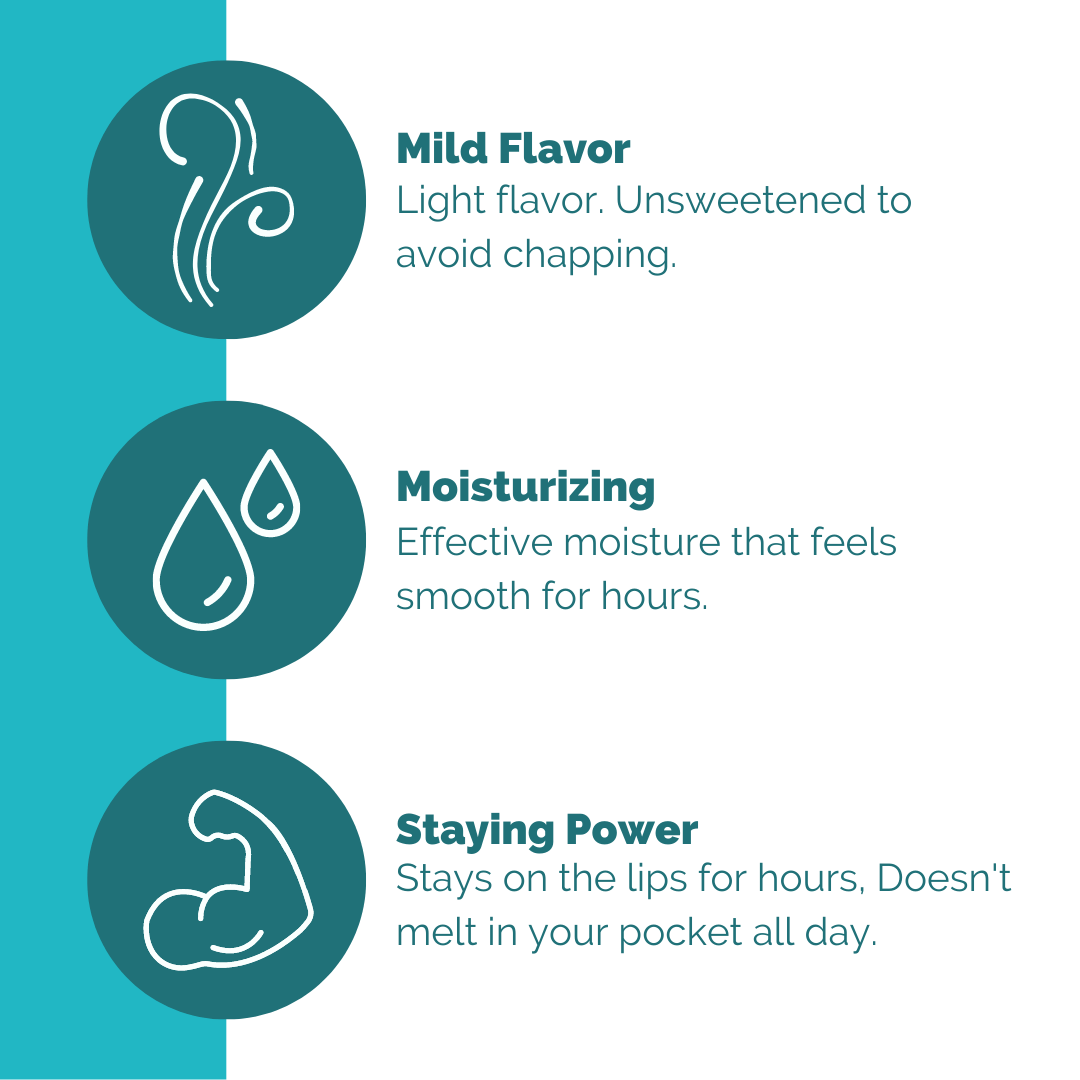 Find your me-time
As a fellow mom I know, you have to make the most of every moment alone. Make it a bit easier with Simply Bliss.
Turn 30 minutes of alone-time, into me-time.
Quality can be simple
Quality Ingredients

We source high quality ingredients from USA based family-owned businesses. Our soaping oils are food-grade, and every ingredient in every batch is tested to be skin-safe.

Quality Guarantee

Everything is made by hand in small batches for young moms by a young mom (and her loving husband). I guarantee that we test and use everything we make, every single day.